Episode Ten

Host Kevin Neff visits with chef Alvin Williams of Cobalt Grille, as well as author Bruce T Jones. It's a show full of great food, smooth drinks, and…VAMPIRES! We also premiere our new segment, the "757 Spotlight" featuring Judy Swystun.
---
Episode Nine

Host Kevin Neff sits down with Gerald Divaris to discuss the past, present, and future of Town Center Virginia Beach as well showcasing several of the many shopping and dining destinations located there. After that we hit the waterways with VB Boat Rentals.
---
Episode Eight

In this segment host Kevin Neff checks out the re-birth of a Virginia Beach tex-mex favorite, Coyote Café 51, an actual Himalayan salt cave…yes we said it…at Green Leaf and Pebble Tea Spa as well as another installment of 'The 5 Minute Chef'!
---
Episode Seven

In this episode join host Kevin Neff as he visits Studio Optix, the hippest, funkiest and coolest custom and designer eye wear boutique you have ever seen. Then it's off to MOCA Virginia Beach for the annual art of the martini event, "ArTini", our "Rock the Red Carpet" bash as well as the first installment of "The 5 Minute Chef"! (How did we do all that in one show?!)
---
Episode Six

In this episode we are treated to some great Italian fare as we visit with Il Giardino and then do some "pickin" of our own in the Williamsburg Antique Mall.
---
Episode Five

In this episode we pay a visit to Ammos Authentic Greek Cuisine for some amazing food…and entertainment! Next we checkout Chicho's Pizza, where it's MORE than just pizza. We also spend time on the red carpet with some local major league baseball stars who have come back, to give back, all for a great cause!
---
Episode Four

In this episode host Kevin Neff takes "flight". First with a visit to IFLY Virginia Beach for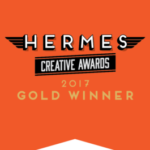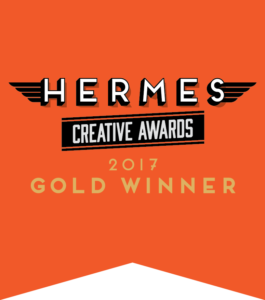 indoor skydiving, then to Jessy's Taco Bistro to enjoy their modern twist on authentic Mexican cuisine and some tequila "flights". Show sponsor View It Do It shares some recent events around Hampton Roads as well. This episode was the winner of a 2017 International Hermes Award.
---
Episode Three

In this episode host Kevin Neff continues his visit with Brink Anchor Brew House in downtown Norfolk, Eddie Gaskins and his award-winning bbq sauce, as well as App a Cab and their mobile ride app.
---
Episode Two

In this episode host Kevin Neff visits with Twist Martini & Associates in Virginia Beach, Brink Anchor Brew House downtown Norfolk, sponsor View It Do It, and Surf Dogs in Chesapeake.
---
Episode One
Join host Kevin Neff as he visits The Mambo Room Dance and Fitness Studio in Norfolk, Bad Habits Wing & Oyster Bar in Chesapeake, Firebrew in Virginia Beach, and City Center Newport News.