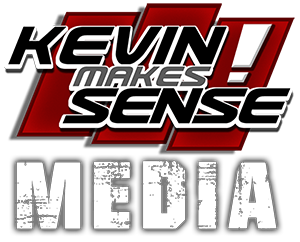 Virginia Beach, Virginia businessman Kevin Neff  has announced the creation of a new dining and entertainment video based network to serve the Hampton Roads area. His company, Kevin Makes Sense Media, will be producing the content for "Kickin It In the 757" that consumers will be able to access online, on-demand, as well as on broadcast television beginning in the fall of 2016.
"Our goal is to be THE resource for consumers in Hampton Roads who want to explore and experience new places to go and the things to know, for dining and entertainment destinations in the 757", says Neff. "This has been long overdue in our market. I'm excited not only for the public, but also for local businesses who now will have the ability to inform potential new customers on not only who they are and what they offer, but the story behind their business as well. The best thing is that we will be able to provide users 24/7 access to the information when they want it, where they want it, and how they want it."
The network which will go live this summer will be a based on feature length video segments that can be seen via the website and social media platforms. In addition, a weekly entertainment style magazine show is scheduled to debut this fall. The show is slated to air Sunday mornings on The CW local affiliate WGNT.
For additional information or questions send you inquiries to info@KevinMakesSense.com or call 757.213.6955
Kevin Makes Sense Media is a contemporary branding and marketing firm based in Virginia Beach, Virginia. Their award-winning creative services include video production & animation, graphic design, web design, social media and email marketing. They provide custom solutions  for local, regional, and national clients.