VIRGINIA BEACH, VA. 6.8.2017 – Television show 'Kickin' It in the 757' has been named a winner of a 2017 Hermes Creative Award. The international awards competition is for creative professionals involved in the concept, writing and design of traditional and emerging media.
"I couldn't be more thrilled for myself and Mike Martine right now," said creator and co-producer Kevin Neff. "To already be the recipient of not one, but two international awards for a show that is this new is just unreal. I'm most excited though, for the businesses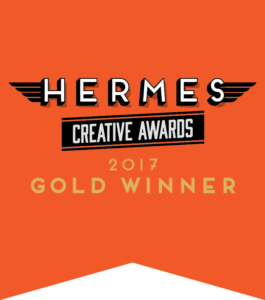 and their owners who have put their trust in us to share their stories with our viewers and fans." 'Kickin' It in the 757' Episode 4 featuring iFLY Virginia Beach and Jessy's Taco Bistro, was named a gold winner out of over 6,000 entries from throughout the United States, Canada and 35 other countries in the 2017 competition.
Kickin' It in the 757 is a weekly dining, entertainment, and lifestyle magazine style television show that airs Sunday mornings @ 8:30am on local 'The CW' affiliate WGNT27. Their network also resides online via website www.kickinitinthe757.com and social media.
The Hermes Creative Awards are administered and judged by the Association of Marketing and Communication Professionals (www.amcpros.com). AMCP judges are industry professionals who look for companies and individuals whose talent exceeds a high standard of excellence and whose work serves as a benchmark for the industry. Winners were selected from 195 categories grouped under advertising, publications, marketing/branding, integrated marketing, public relations/communications, electronic media and pro bona. A list of winners can be found on the Hermes Creative Awards website at www.hermesawards.com
Kevin Makes Sense Media is a contemporary branding and marketing firm. Their award-winning creative services include video production & animation, graphic design, web design, social media and email marketing. They provide custom solutions for local, regional, and national clients. To learn more about them visit www.kevinmakessense.com.