Kevin Neff of Kevin Makes Sense Media has announced that the date of their new weekly entertainment magazine style show has been set. "We're excited to make it official that we have finalized the deal with The CW/WGNT for ten shows with the premiere to air October 16th."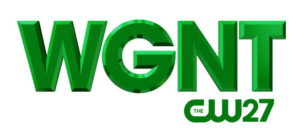 The show, which will feature local dining, entertainment, and lifestyle destinations throughout Hampton Roads, will air Sunday mornings at 8:30am. It will be one part of their network which will also include the website https://kickinitinthe757.com and social media presence.  Neff, who is co-producing with Emmy Award winning videographer Mike Martine, says that they can't wait to give residents of Hampton Roads a reason to try new places to go and things to do. In addition, there is a sweepstakes that just started. "We wanted to build excitement for the series so we thought what better way than to offer one lucky person a dining & entertainment package valued at over $1,000!" People can enter the contest on the show's Facebook page.
For additional information or questions concerning the show and network send your inquiries to: info@KickinItinthe757.com or call 757.213.6955
Kevin Makes Sense Media is a contemporary branding and marketing firm based in Virginia Beach, Virginia. Their award-winning creative services include video production & animation, graphic design, web design, social media and email marketing. They provide custom solutions  for local, regional, and national clients.